Valencia, Spain, 17th – 24th January 2016
Our VOICE is one of the most important and powerful tools of teachers and facilitators. In this workshop of Social EduCircation we will work on using the voice correctly and learn how to use this knowledge with specific social groups.
Music, singing and percussion are disciplines integrated with the art of circus. For centuries their characteristics and their therapeutic effects are well known. The voice, rhythm and the musicality of the participants is stimulated by exercises and games. They are used to achieve objectives like inclusion, confidence in others and oneself, socialization, corporal contact, physical and vocal opening and relaxation. All together increasing self­esteem.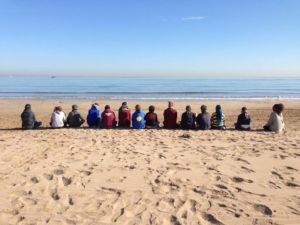 During the workshop we will work on smaller objectives to achieve the main objective. The main aim of the workshop is the social integration of the Gypsy women of the neighborhood 'El Cabanyal' in Valencia. This will be done in collaboration with local organizations that have been working with these women for a long time.
To achieve this objective:
The voice, singing, rhythm and music will form pedagogical instruments. It will be a test project that intends to help the gypsy collective in Valencia city, attending special attention to women. The choice for this target group is due to the poor economic, psychological and social situation in which these women generally find themselves.
During this workshop we will use different ways of communication:
We believe that music and singing are powerful social tools to connect the gypsy women. With the same motive singing is a valid tool for cohesion and cooperation aiming to improve the level of interaction within the gypsy community.
Rhythm is a very useful tool to express their emotions, feelings and liberate energy.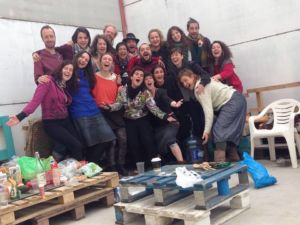 The participants of the workshop have the possibility to stay longer and be a part of the yearly Circus and Music festival KAOTIK. It is a three day long festival in a small village in the mountains with workshops, performances (we would love for you to perform!), markets, fire(work)s and food. Get an impression of last years festival here: https://www.youtube.com/watch?v=6IkIWvCATtk
Check the methodology of this workshop here: